We offer various activity sessions, courses and days across the Easter, May and summer holidays at incredibly competitive rates. We promise fun, maybe some sun – and no computer screens (at least, not when we're out on the water)!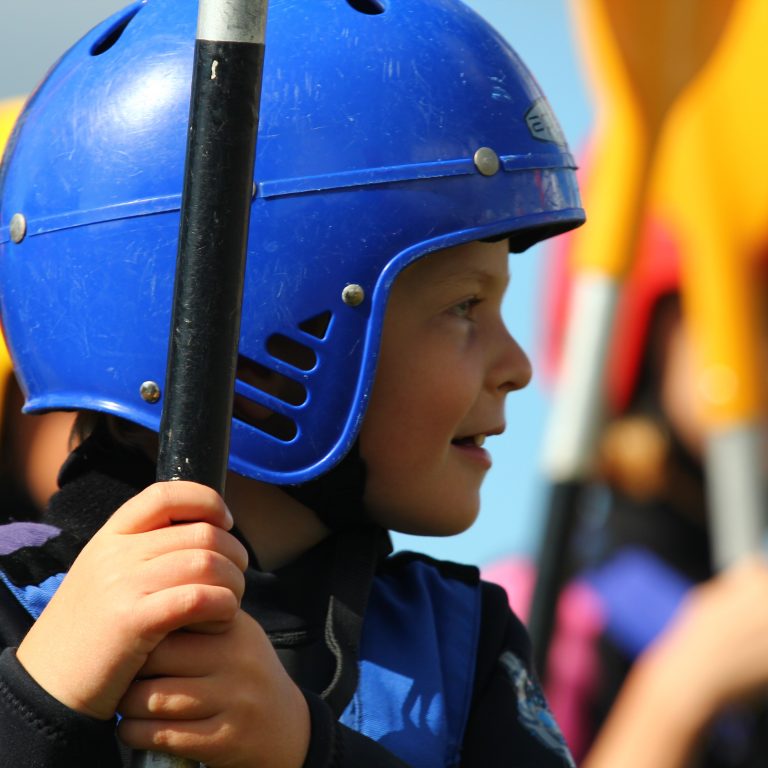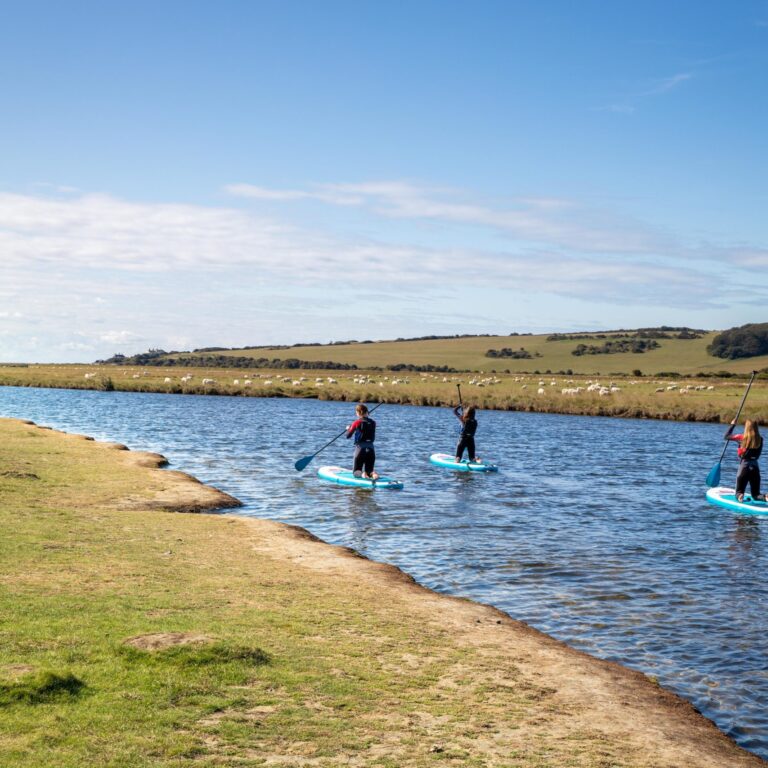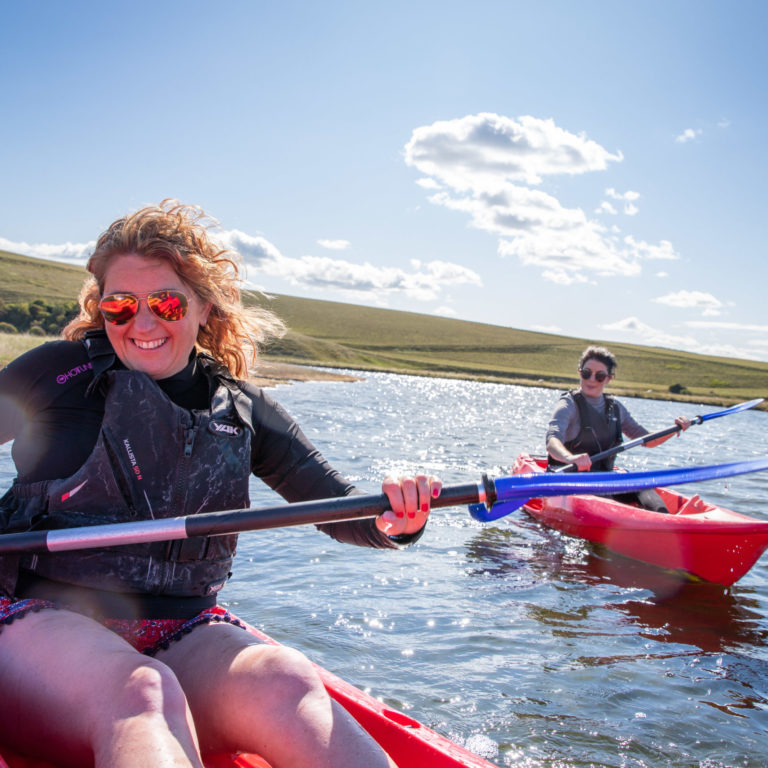 Paddle sport taster sessions and courses
Multi Activity Courses run at Buzz Active Cuckmere.
Adventure week – 8-15 year old's.
The Adventure week is held at the Cuckmere site. The week will include Kayaking in the mornings and participants will work through the British Canoeing 'Paddle Power' scheme. In the afternoons the group will complete Raft building, team games Stand up paddle boarding, orienteering, bivouac building and more! bring clothes to get wet and clothes for the land based activities.
This 4 day club will run 0845 to 1645 , from Monday to Thursday.
4-7 April — 8 – 11 Year olds
11-14 April  — 12 – 15 Year olds
25-28 July —  8 – 11 year olds
1-4 August — 12 – 15 year olds
8-11 August — 8 – 11 Year olds
15-18 August — 12 – 15 Year olds
22-25 August — 8 – 11 Year olds
29 August-1 Sept — 12 – 15 year olds
Cost £226 per person
Junior Stand up Paddleboard Tasters at Buzz Active Cuckmere.
This is a great way for juniors to try out stand up paddle boarding on the safe sheltered Cuckmere meanders in a group environment juniors will learn how to paddle steer, turn and navigate the meanders with style, maybe even learn a few tricks too!
Sessions run every Monday to Friday, 1000-1200 and 1400-1600 in school holidays.
Cost £23 per session
Kayaking Courses and Sessions at Buzz Active Cuckmere.
With the British Canoeing (BC) junior Paddle  Scheme for juniors between 8 and 14 we recommend the 'Paddle Start' and 'paddle discover' and 'Paddle explore' courses. For paddlers aged 14 plus, the adult paddle Start course and Paddle explore courses are bookable on request or at weekends on set dates.
8-14 year –  sessions.
Wear tee shirt, shorts and shoes that you're happy to get wet
British Canoeing Junior Paddle Start session.
Designed for first time experiences the British Canoeing junior scheme start session is designed to give juniors a fun and informative introduction to basic paddling skills. The session runs from 10-12. These sessions run on most days Monday to Friday in the school holidays, please click the book now button to check available slots.
In addition to the holiday programme we also offer these at the weekend from 10- 12 every Saturday from April 4th to September 24th, run from our Cuckmere centre. (adults in the afternoon 2-4pm)
Cost £23 per person
British Canoeing Junior Paddle Discover Course.
To participate in the Discover course you must have completed the Start award This course is designed to continue on from the 'start' session and introduce 4 key areas of skill to paddlers in a fun a safe manner. Lots of games and lots to learn! 09.30 to 12.30 each day, Tuesday to Friday.
5 April
12 April
31 May
27 July
3 August
10 August
17 August
24 August
31August
26 October
Cost: £135.10 per person
certification for this course is an additional £8pp if required.
Locations
Buzz Active Cuckmere
(Seven Sisters Canoe Centre)
Exceat, Nr Seaford,
East Sussex, BN25 4AD
BN27 3LZ
British Canoeing Paddle Explore course.
To participate in the Explore course you must have completed the Discover award as this course continues on your journey through paddle sport where the Discover course finishes, with further skill acquisition and introduces students to more advanced skills and an intro to some moving water and journeying.
Due to the personal goal setting approach of this course we offer this as a bespoke course only.
2 to 6 people = £180.40pp
1-to-1 = £253pp
certification for this course is an additional £8pp if required.
Private Junior Coaching courses
Youth courses can be booked for privately. For groups of no more than 12. These courses are bookable 1000-1430, Subject to availability.
Sailing and windsurfing at the Eastbourne site. All paddle sport coaching takes place at the Cuckmere site.
Paddle discover (2 days 1000-1430):
2 to 12 people = £135.30pp
1-to-1 = £202.95pp
Paddle explore (3 days, 1000-1430):
2 to 12 people = £180.40pp
1-to-1 = £253pp
Activity Enquiry
An enquiry form with dynamically populated activity lists
Got some questions? Then please call
01323 463300