Equipment Hire
2022 Equipment Hire at Cuckmere and Eastbourne sites.
Book online for all hire. Call 01323 463300 OR EMAIL INFO@BUZZACTIVE.ORG.UK with any questions
Please be advised if hiring with Juniors participants who are under 16 years of age A responsible adult of 18 or over must also be hiring and be on the water accompanying any junior clients to supervise.
We recommend using the Coastrider Bus, or car sharing as Increased traffic around Exceat Bridge area and associated car parks may cause delays. We encourage clients to behave responsibly when parking and in the country park and not to block access to property, park on verges or in car park entrance ways. please give ample time to park and find us to commence bookings on time.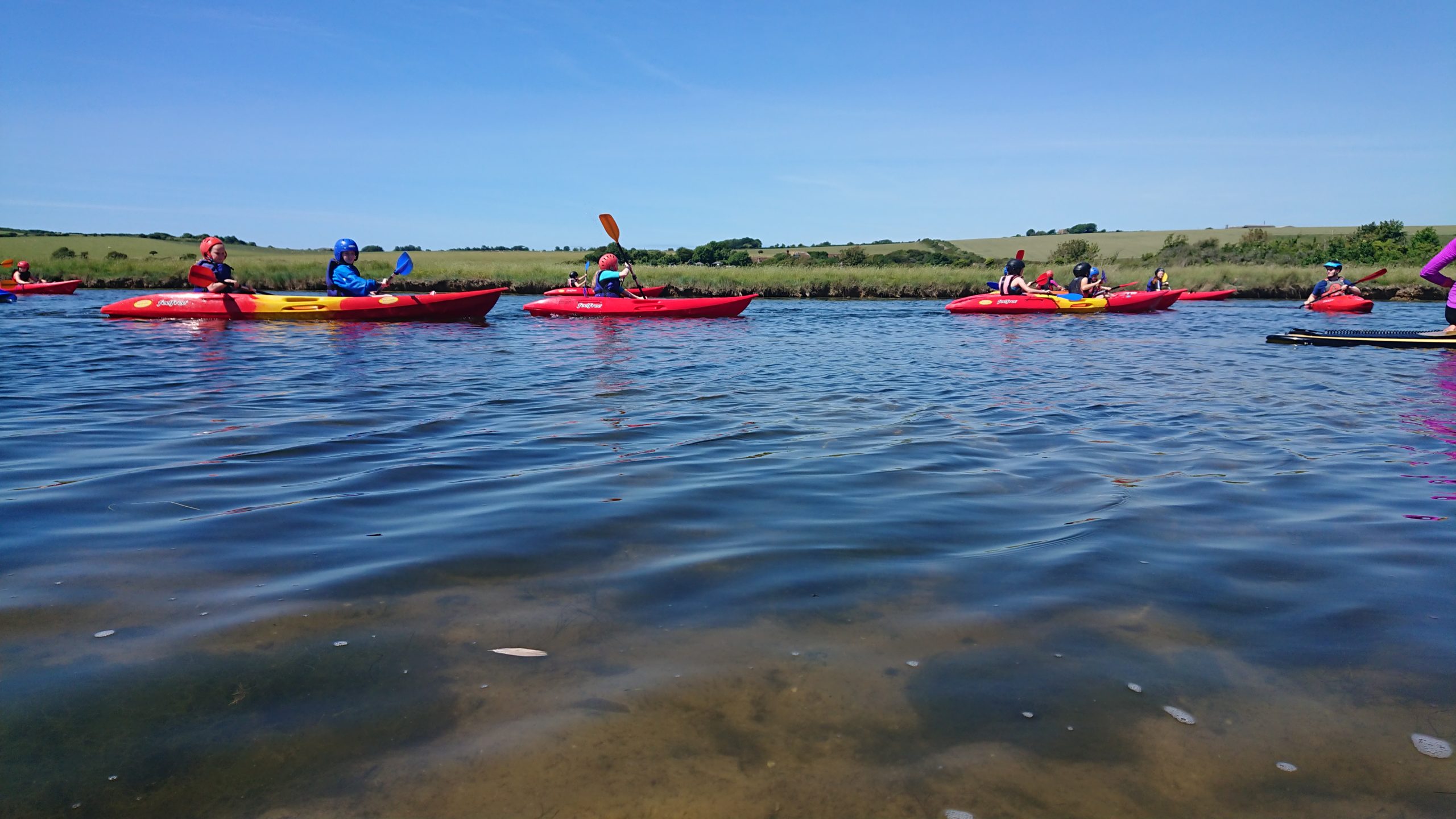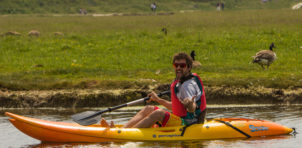 Cuckmere
At our very popular Cuckmere centre, you can hire single sit on top kayaks and stand up paddle boards at £15 per person per hour, or double kayaks for £25, including the use of safety equipment and wetsuits if required.
Advance bookings for hire of sit on top kayaks and stand up paddle boards should be made with full payment in advance. Any hire booked and not used is non refundable and non transferable.
At Cuckmere, we are lucky to have access to a large section of the Cuckmere River cut off from the flow and tide known as the Meander. It is therefore a perfect place to paddle in a beautiful location at your own pace, but please note the signage onsite, as we do not permit hired craft to leave the meander, nor enter the southern end which is a designated bird reserve.
IF you would like to paddle the river, book a guided river trip to Alfriston, or to the beach. 
| | |
| --- | --- |
| single SUP | £15 per hour |
| single sit on top kayak | £15 per hour |
| Double sit on top kayak | £25 per hour (max 2 adult, 1 junior) |
| XL SUP | £45 per hour (Min 4, Max 6 persons, must be an adult onboard at all times) |
| Katakanu ( rafted canoes) | £45 per hour (Min 3 max 6, must be an adult onboard at all times) |
Cuckmere Paddle Pass 2022 season £178 per person.
Love Sup and kayaking at the Cuckmere? why not buy a pass to get out on the meanders any time* for the whole season? Our Hire season runs from April to end of October subject to conditions being suitable. You can book in for up to 2 hours per day, any day we are open when equipment is available** for just £162 per person for the whole season.
* opening times may vary, subject to prior booking.
**Pre booking is essential equipment may be booked for groups and other sessions.
Interested in buying your own equipment? See our used kit for sale.
If you want to regularly spend time enjoying water sports then our sailing and windsurfing Club Membership at Buzz Eastbourne has a lot to offer.
Membership packages Our weekend and weekday sessions provide a supervised, safe environment for you to get out on the water, build your skills and enjoy your sport.
Eastbourne
If you don't have your own equipment, you can hire everything you need from us . Our sailing and windsurfing fleet are used frequently for groups and as a result any hire must be pre-booked.
We have single and double sit on top kayaks for hire at the Eastbourne site to use on the sea when conditions are calm enough. Please check with us onsite first by calling 01323 463300.
Eastbourne Bay can create tricky sailing conditions from our beach, Hire can be pre arranged and when launching conditions suit we are able to hire Laser Pico's, RS Feva's, RS Visions and Dart 16's by the hour.
Our Hire availability is subject to availability of safety cover and prevailing acceptable conditions in Eastbourne bay, and availability of staffing at our Cuckmere site, especially in early and late season. To avoid disappointment please pre-arrange hire where possible.
All available slots can be booked online.
| | |
| --- | --- |
| single kayak | £15 per hour |
| Double kayak | £25 per hour |
| SUP | £15 per hour |
| XL SUP ( call to book this) | £45 per hour |
For all sailing or windsurf hire, we are subject to the conditions, these bookings must be made by phone 01323463300.
| | |
| --- | --- |
| Laser Pico/ RS Zest | £35 per hour |
| RS Quest, RS Feva, Hartley 12, Dart 16 | £52.50 per hour |
| Advanced windsurf Hire (ezzy, legacy rigs) | £52.50 per hour |
| Beginner Windsurf Hire (dacron, tiki rigs) | £35 per hour |
Got some questions? Then please call
01323 463300