Equipment Hire
Our online booking hire offer at our Cuckmere and Eastbourne* sites will be available from 6th June *subject to conditions being favourable.
This will be an offer for Same household family groups OR individuals and 1 other not of the same household in line with social distancing rules. We will offer options to get afloat of SUP or kayaks for some exercise. We will stagger start times and have cleaning stations set up for clients and equipment. The building will not be used in the first phase.
Prior bookings only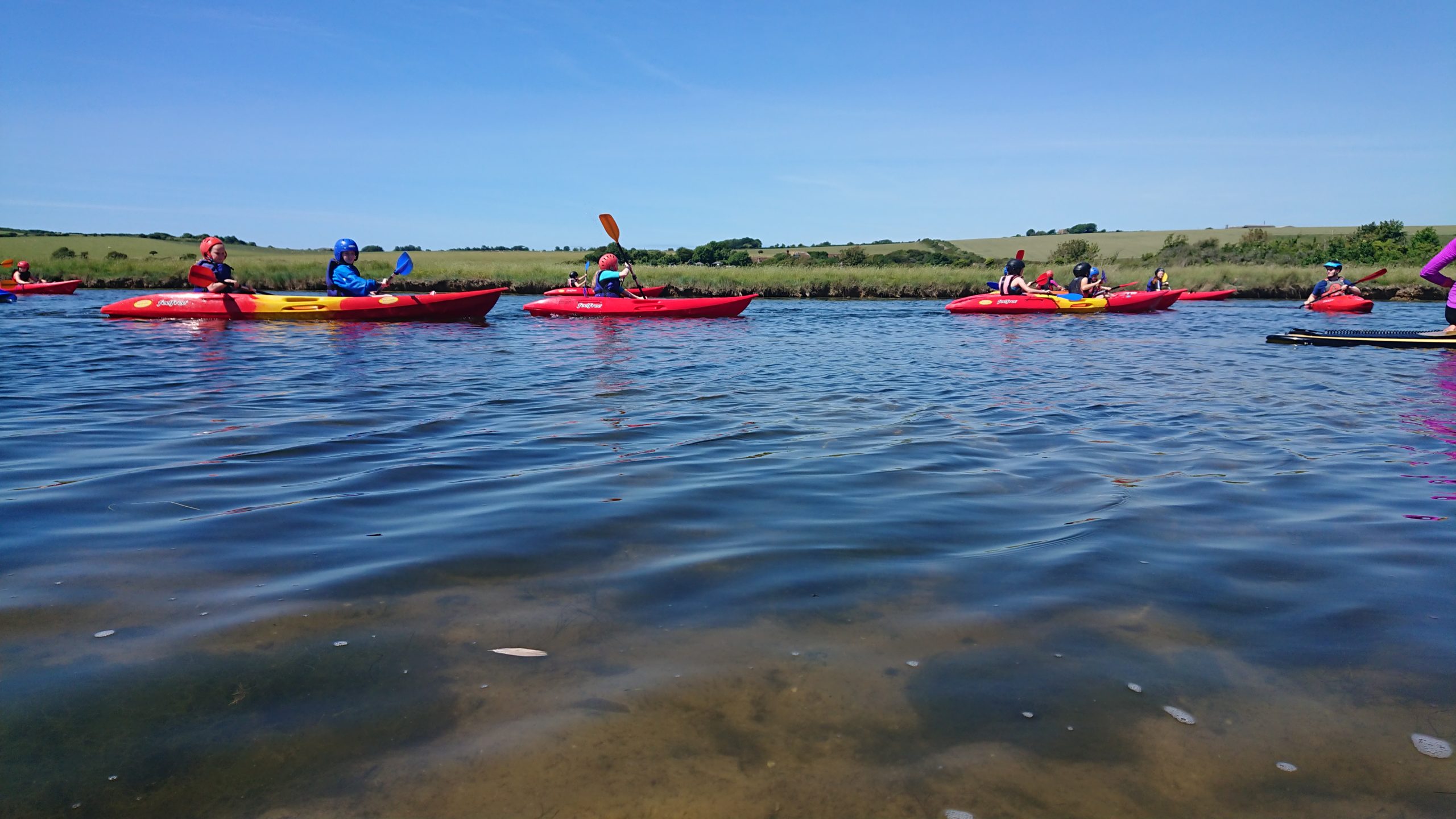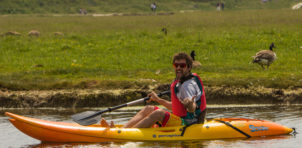 We will not allow changing in our facility. Access only for toilets and we ask clients to arrive ready for the water where possible. A strict one-way system will be imposed for collecting equipment, paddling, returning, cleaning and depositing of equipment handled by the general public.
Thank you very much for your support and understanding in these extraordinary times.
Call 01323 417023 OR EMAIL INFO@BUZZACTIVE.ORG.UK for all hiring and booking inquiries for either centre.
Eastbourne
If you don't have your own equipment, you can hire everything you need from us to join in the set sessions on Saturday and Sunday Mornings, or Tuesday and Wednesday Evenings. Other times may be arranged subject to clients qualifications, weather, launching conditions and availability.
Our sailing and windsurfing fleet are used frequently for groups and as a result any hire must be pre-booked.
We have single and double sit on top kayaks for hire at the Eastbourne site to use on the sea when conditions are calm enough. Please check with us onsite first by calling 01323 417023.
Eastbourne Bay can create tricky sailing conditions from our beach, Hire can be pre arranged and when launching conditions suit we are able to hire Laser Pico's, RS Feva's, RS Visions and Dart 16's by the hour. Dinghy and windsurf hire temporarily unavailable.
Our Hire availability is subject to availability of safety cover and prevailing acceptable conditions in Eastbourne bay, and availability of staffing at our Cuckmere site, especially in early and late season. To avoid disappointment please pre-arrange hire where possible.
All available slots can be booked online.
| | |
| --- | --- |
| single kayak | £12.50 per hour |
| Double kayak | £25 per hour |
| SUP | £12.50 per hour |
| | |
| --- | --- |
| Laser Pico | £32 per hour not available |
| RS Vision, RS Feva, Hartley 12, Dart 16 | £47 per hour- not avaiable |
Cuckmere
At our very popular Cuckmere centre, you can hire sit on top kayaks and stand up paddle boards at £12 per person per hour, or double kayaks for £24, including the use of safety equipment.
Advance bookings for hire of sit on top kayaks and stand up paddle boards can be made with full payment in advance (at least 1 day ahead). Any hire booked and not used is non refundable and non transferable.
At Cuckmere, we are lucky to have access to a large section of the Cuckmere River cut off from the flow and tide known as the Meander. It is therefore a perfect place to paddle in a beautiful location at your own pace. We do not allow any hired craft to leave the meanders.
| | |
| --- | --- |
| single SUP | £12.50 per hour |
| single sit on top kayak | £12.50 per hour |
| Double sit on top kayak | £25 per hour (max 2 adult, 1 junior) |
| XL SUP | £41.50 per hour ( Max 6 person, must be an adult onboard at all times) |
Cuckmere Paddle Pass 2020
Love Sup and kayaking at the Cuckmere? why not buy a pass to get out on the meanders any time* for the whole season? Our Hire season runs from 1 May to 30 September 2019. You can book in for up to 2 hours per day, any day we are open when equipment is available** for just £158 per person for the whole season.
* opening times may vary,Buzz Active do not operate the activity centre on Sunday mornings until 2pm as our resident kayak club uses the facility
**Pre booking is essential equipment may be booked for groups and other sessions. .
Interested in buying your own equipment? See our used kit for sale.
If you want to regularly spend time enjoying water sports then our sailing and windsurfing Club Membership at Buzz Eastbourne has a lot to offer.
Membership packages Our weekend and weekday sessions provide a supervised, safe environment for you to get out on the water, build your skills and enjoy your sport.
Got some questions? Then please call
01323 417023