Junior Membership Packages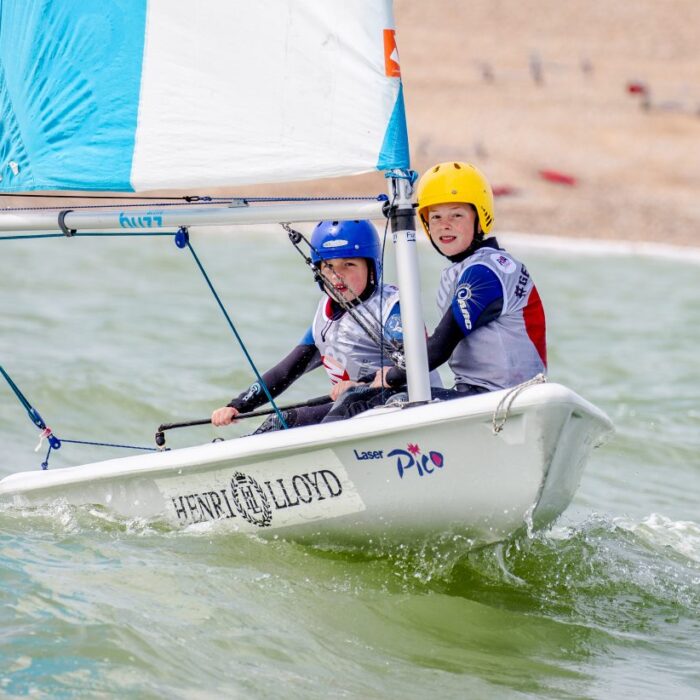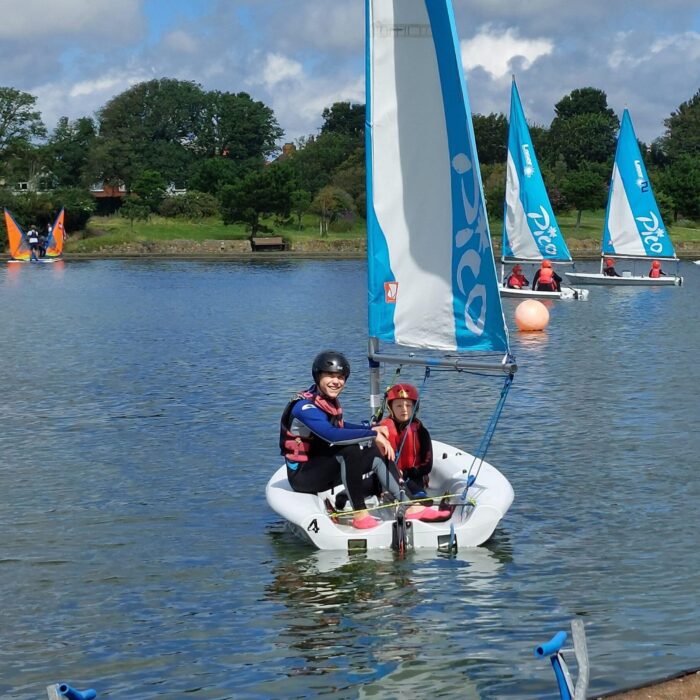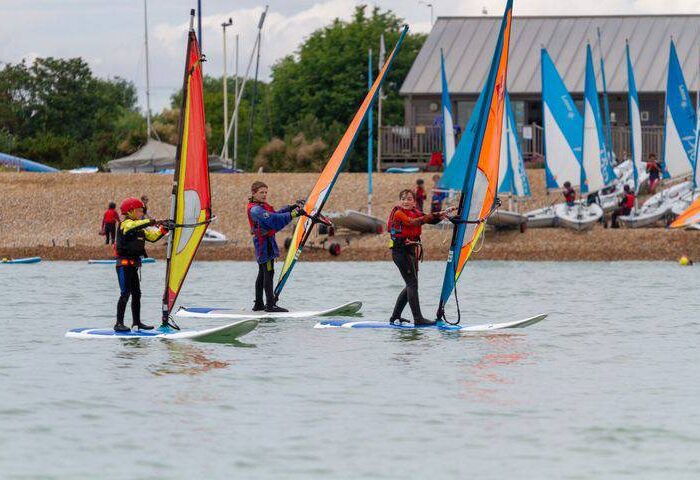 Dolphins Junior Club
May – September
Fun on and off the water!
Based at our Eastbourne seafront location. Participate in fun beach and lake-based activity sessions, each week will be a different activity depending on the conditions. We may choose from sailing, windsurfing, paddle sport including kayaking, SUP and giant sup, team games, beach-based activities and loads more! This club is aimed at juniors from 6 to 12 who have no prior experience, or those who just want to have a fun Saturday morning with friends through the summer months.
This membership is for the younger ages, as an entry level club based on water play, fun and contact with the water sport, while under the supervision of qualified staff to give students a taste of the activities on offer so they can choose and specialise.
We offer discounted holiday skills courses to members, to gain the accredited levels required to join sailing or windsurfing clubs which run on Saturday afternoons, see below.
Our Dolphins meet every Saturday morning from 4th May to 28th September (20 sessions over 5 months) – 10- 1230.
Pay and play
Join as a Junior Water Sport Member for £75.
Pay £19.50 per session.
Non-members session fees £30 per session.
Junior 'Onboard' Sailing and 'Team 15' Windsurfing clubs.
April – October.
Min qualifications required – competent RYA Stage 2 course completed.
We have consolidated our club activity sessions and have a new offer for our junior sailing and windsurfing junior members.
Our Junior sailors and windsurfers meet for a supervised practice session led by qualified instructors, based on our lake, or on the sea when conditions allow. This is a club session designed for juniors to practice skills gained at training courses and events, and to gain water time in a range of conditions. All training and certification is run separately.
Sessions run every Saturday Afternoon- 1400-1630.
Evening Race Training Sessions
These sessions are designed to support those developing their skills at a higher level. (Min stage 3 and above- Beach starting and using the harness)
Tuesday evenings 1800-2030
May 28th to August 27th
Pay and play –
Join as a Junior Water Sport member for £75
Pay £19.50 per session.
Non-members session fees £30 per session.
Additional events outside the regular sessions charged at same rate as club sessions ( £19.50) plus race or rental fees incurred for the venue EG. T15 £10 race entry.
Not yet qualified? Gain the basic skills to join our club!
We run junior RYA skills courses to get you qualified.
Option 1- At Weekends.
Stage 1 or 2 in sailing or windsurfing courses run 10:00-12:30 every Saturday for 6 weeks through the season on the below dates. The first 5 weeks are the taught course, and the 6th week is designed for practice and consolidation of the skills learned.
£185 pp
Membership discount on Courses – 10%
6 April to 11 May / 18 May to 22 June/ 29 June to 3 August/ 10 Aug to 14 September.
Option 2- In School Holidays.
School Holiday courses run over 5 x 2.5 hour lessons (12.5 hours total course duration)
Stage 1 and 2 – 10-1230. £185
Stage 3 and 4 – 14-1630. £199
Membership discount on Courses – 10%
Easter- 8 – 12 April
May Half Term- 28 – 31 May* (not run on the bank holiday – 4 x 3 hour sessions)
Summer Holidays
29 July to 2 Aug
5-9 Aug
12- 16 Aug
19-23 Aug
27- 30 Aug* (not run on the bank holiday – 4 x 3-hour sessions)
October Half Term- 28 October to 1 Nov
'Buzz' Summer holiday 'Boost' practice sessions (min stage 2 qualified)
Keep the kids busy in the holidays with these additional skill building and practice sessions, available to anyone 8-16 with a min of Stage 2. who can sail/ windsurf independently.
Sailing or windsurfing sessions available.
5 x weekly sessions in the school summer holidays.
1400- 1630 Wednesdays
31 July, 7, 14, 21, 28 August.
£20 for Water sport Members.
£30 per session for non-members
Membership Enquiry? Contact Us
Got some questions? Then please call
01323463300