SEN group activities
The centres have a suite of activity equipment to suit a wide range of user needs including some specialist equipment, specifically designed to cater for those with additional needs and requirements. At the Cuckmere centre a range of extra wide and stable stand-up paddleboards equipped with additional handles and seat attachments to offer more inclusive use paddle boarding for those who may struggle to stand on standard equipment. A fleet of open canoes and katakanu which can be rafted together and offer those with limited mobility. Giant paddleboards also offer a large and stable option for groups and individuals to get on the water. A hoist will soon be installed on the riverbank and participants will be able to utilise a suite of aids to offer those with more profound disability the opportunity to get afloat on the meander.
At our Eastbourne seafront site, we offer sailing, windsurfing, wing surfing, power boat training and more. Operating on prince's park Lake, Sovereign Harbour and in Eastbourne Bay, we have a wide range of sailing and windsurf equipment on offer. Our newest addition is a self-righting dinghy named 'Opportunity'. This stable sailing platform is a great way for smaller groups to experience sailing in Sovereign Harbour, or on the sea. We will be able to offer this to SEN groups and work with individuals to give a personal sailing experience in a suitable craft.
Taster sessions
Choose from dinghy sailing, windsurfing, raft building, kayaking or SUP at Buzz Active Eastbourne.
Stand up paddle boarding, kayaking, canoeing, XL paddle boarding, raft building , orienteering and shelter building at Buzz Active Cuckmere
Or Climbing, Archery, Air rifles, crate stacking, bush craft and fire lighting, team games and camping residentials at Bushy Wood Activity centre.
One-off sessions from 1.5, 2, 2.5 or 3 hour sessions to 'have a go' in one or two activties.
This is a good introduction to our range of sports and activities. Taster sessions can be run at any of our sites in the corresponding available activities.
| | | | |
| --- | --- | --- | --- |
| 1.5 hours | 2 hours | 2.5 hours | 3 hours |
| One activity | one activity only | up to 2 activities | up to 2 activities |
To build a full package with more than two activities, choose one of our adventure days.
All our activities fulfil the criteria set by the Qualifications and Curriculum Authority for Key Stages1 and  2.
1 x accompanying teachers go free for all activities booked for 6-12 and 2 free teachers for bookings of more than 12 persons.
Curriculum-linked courses and after-school sport clubs
We can offer sessions, half or whole days based on themes.
At our Eastbourne site  try one of our sailing pirates days, or Cast away days to compliment  Michaels Morpurgo's Kensukes Kingdom.
At our Cuckmere site compliment geography modules by studying  rivers and valleys from a kayak. or work on geographical skills and field work with our orienteering course and see the beautiful view of the meanders from the view point, if you can navigate to it!
Develop balance, agility and coordination, work in teams collaborating and competing with one another in a range of land based activities from our Bushy Wood activity site.
Eastbourne
Cuckmere
Bushy Wood
RYA Sailing

RYA Windsurfing

Improvised Raft Building

Kayaking

Open Canoeing

Stand up paddle boarding

Katakanu's

Improvised Raft building

Climbing

High Ropes

Archery

Team building

Orienteering

Bush craft

Fire Lighting

Air Rifles
Typical courses are designed to fit half a term or w whole term, however bespoke courses can be designed for your groups needs.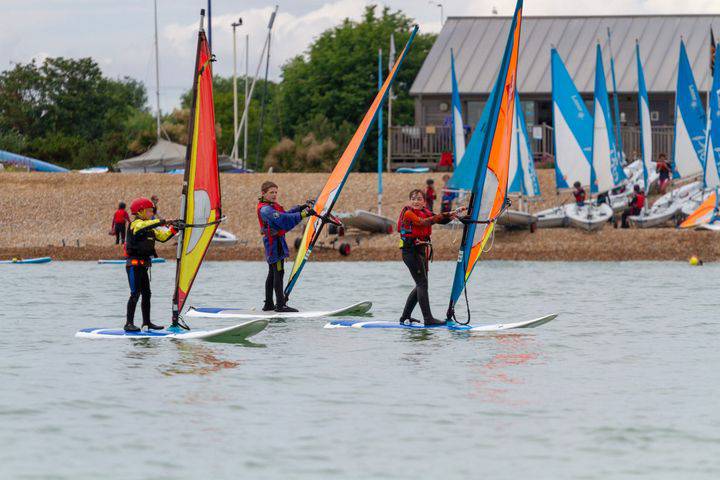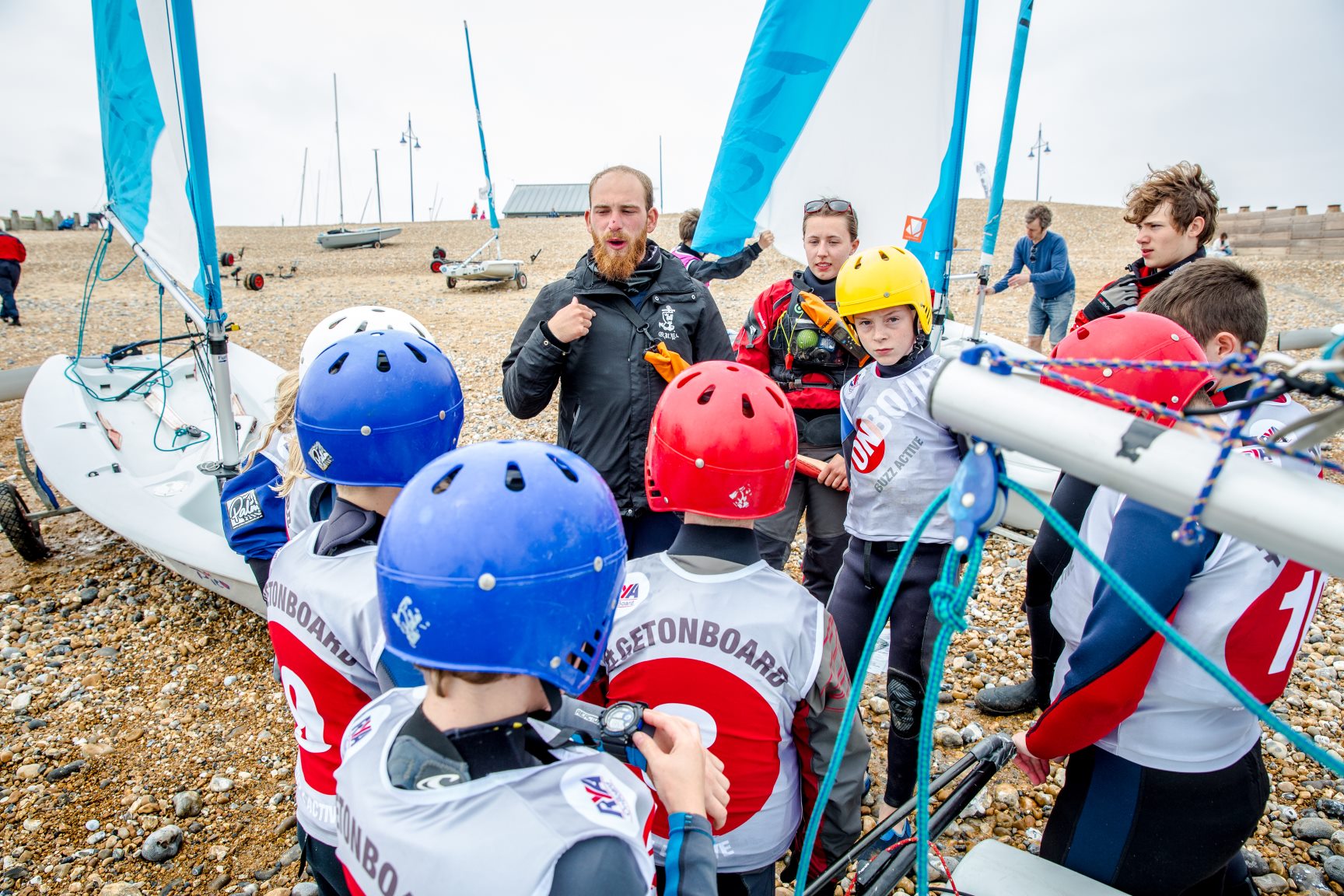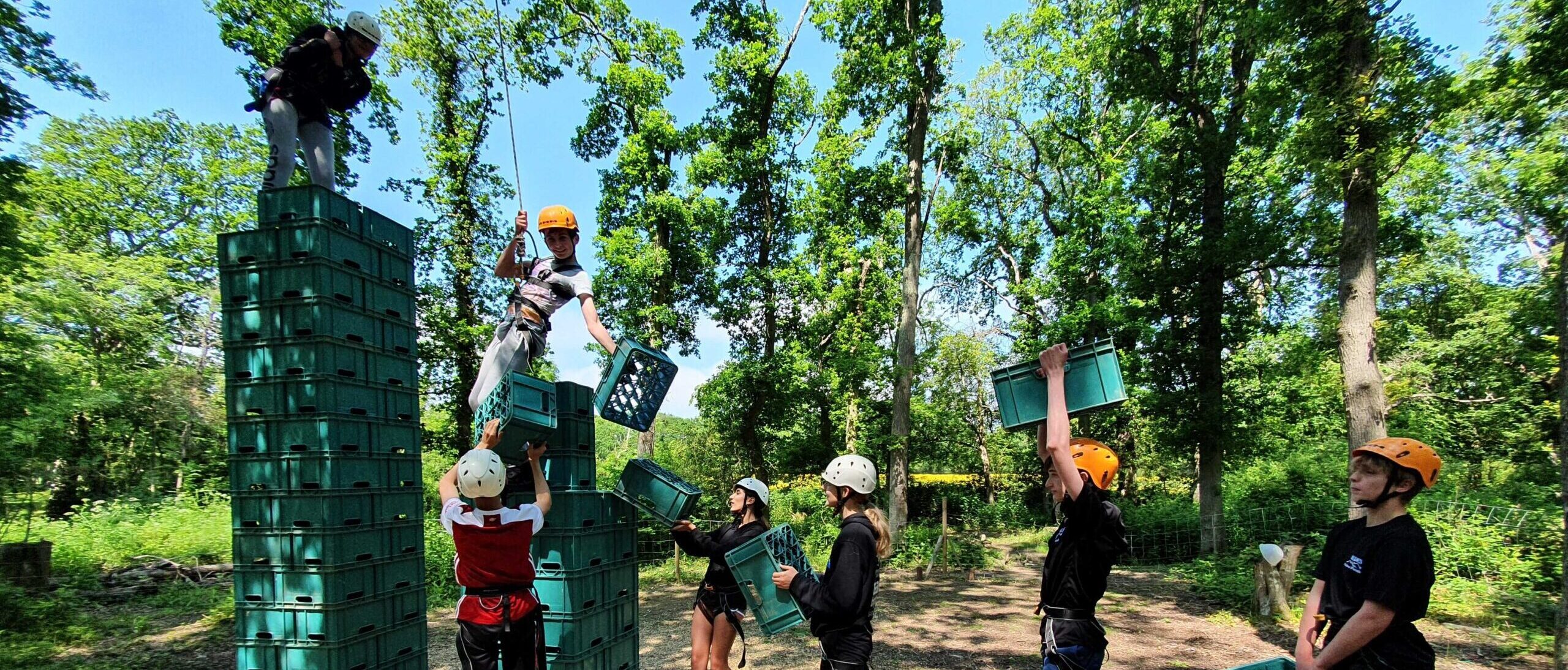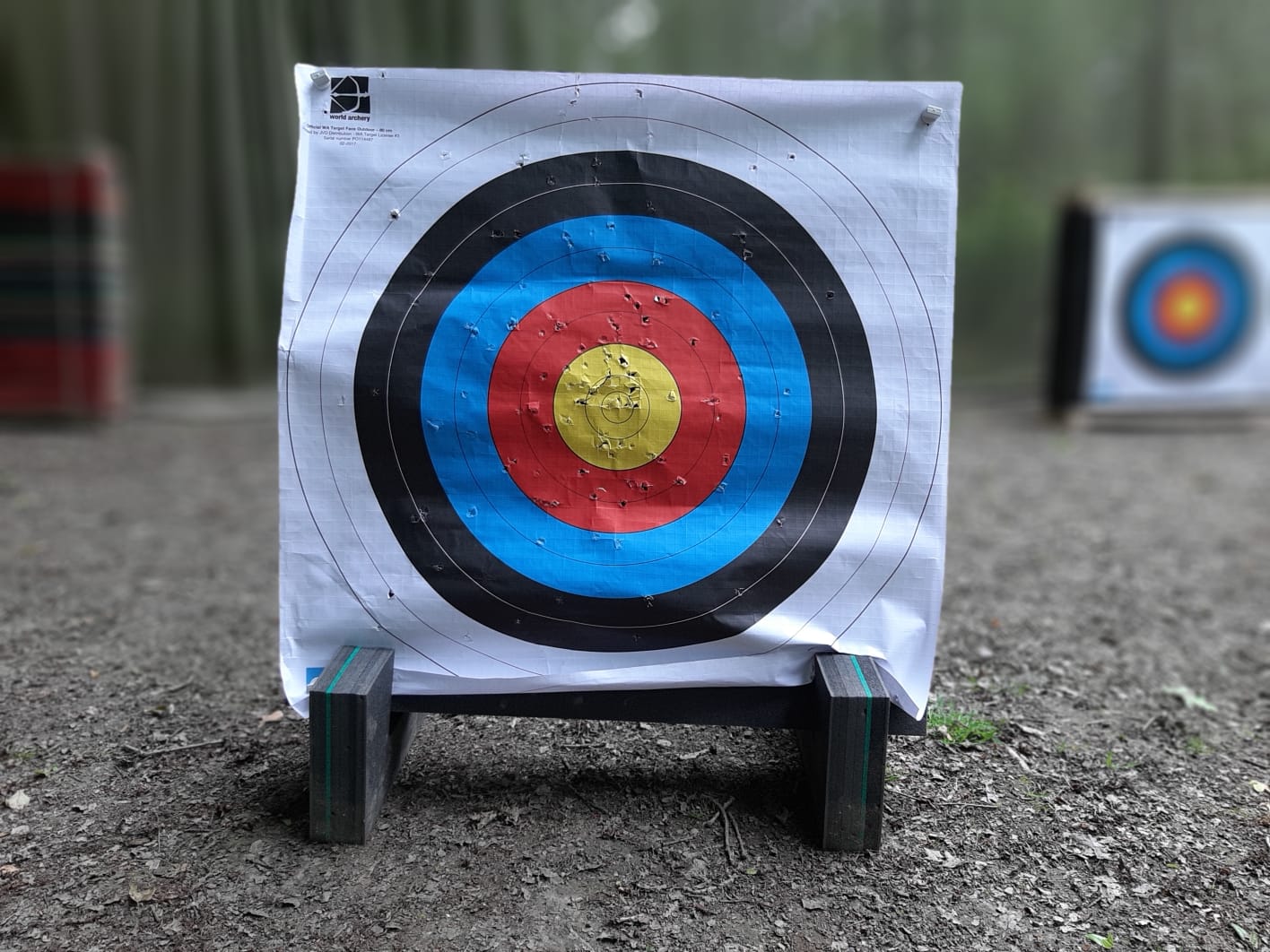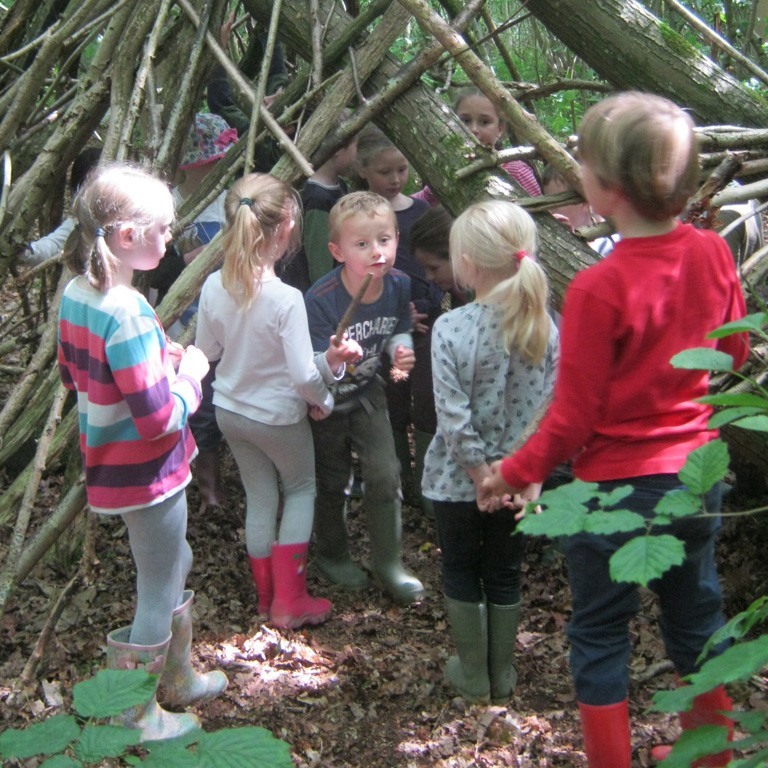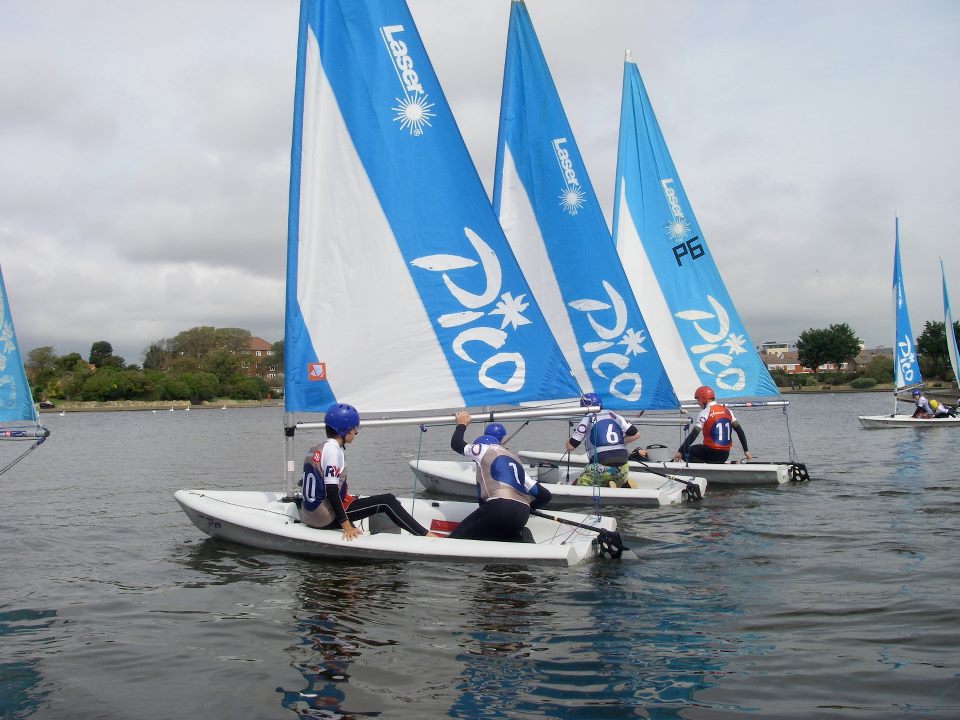 Transition days with buzz Active
Build new skills and develop new friendships in the outdoors!
Adventure days @ Buzz Active Cuckmere
We can typically cater for groups between 6-100 participants at the Cuckmere, a standard activity day is a 4.5-hour day, and  a longer day  being 6 hours.
A fun day of education out on the water which can include a range of paddle sports and team-building activities.
Adventure days @ Buzz Active Eastbourne
We can typically cater for groups between 6 and 60 participants at the Eastbourne site, a standard activity day is a 4.5-hour day, and  a longer day  being 6 hours.
A fun day which will include a range of water sports including sailing, windsurfing, canoeing, or raft building.
Adventure days @ Buzz Active Bushy Wood
We can typically cater for groups between 6-150 participants. A standard activity day is a 4.5-hour day, and  a longer day  being 6 or 7 hours
Build your own package with a choice of climbing, archery, orienteering, bush craft, pioneering, rifles, high ropes and team building tasks.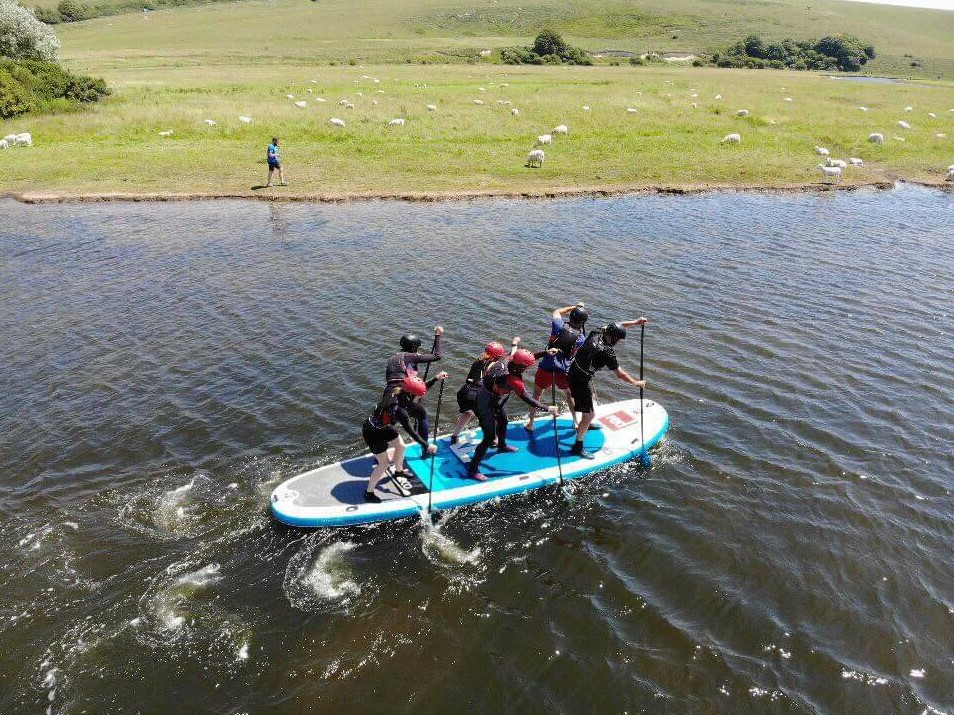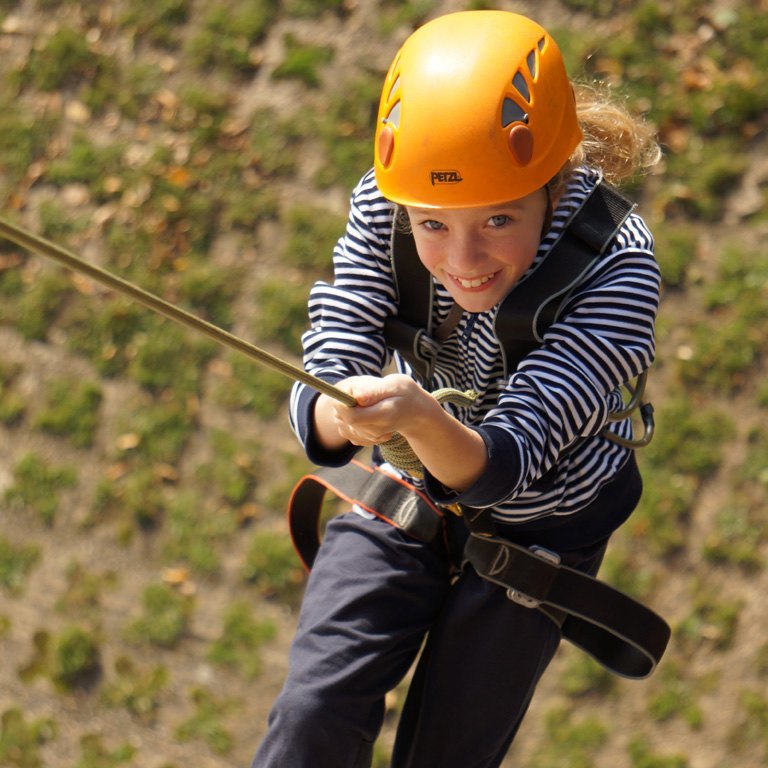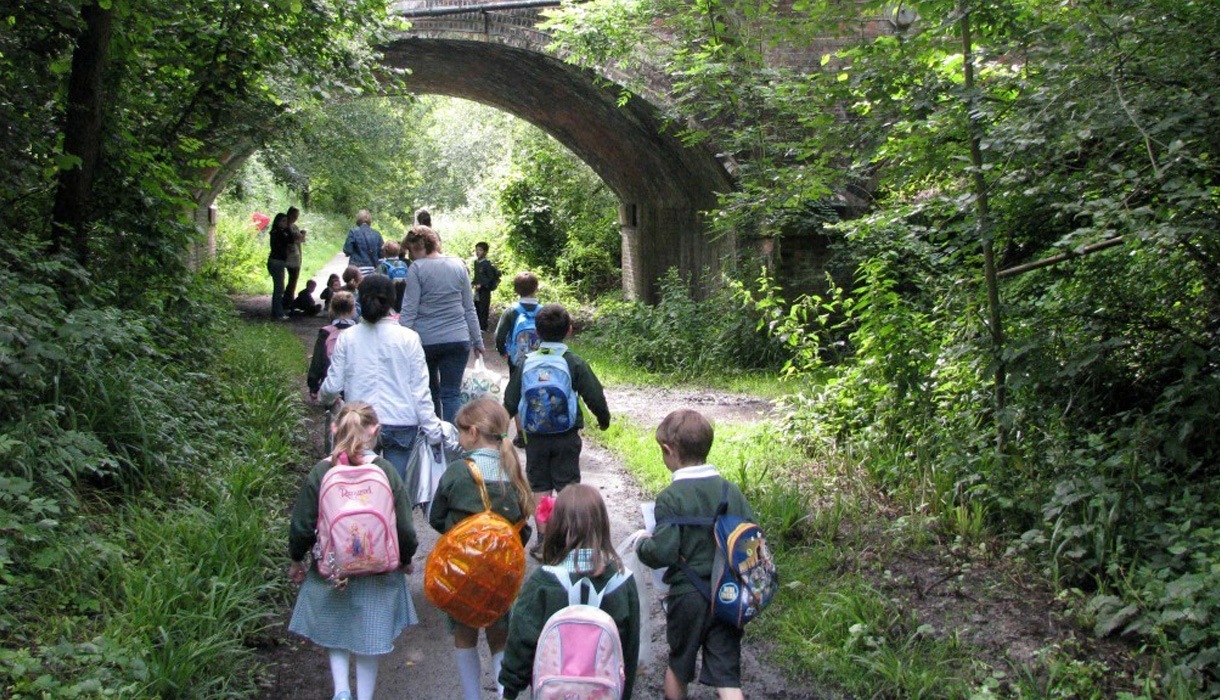 Got some questions? Then please call
01323 463300