Activities and residential options for groups based from Bushy Wood Scout Camp site on the A22 near Hailsham. Onsite activities include archery, climbing, orienteering, rifle range, fire craft, team building games and den building. Groups can book out the accommodation huts, or sleep under canvas during their stays. Bushy Wood has some great facilities including two accommodation blocks, newly refurbished wash blocks, onsite tuck shop and a range of camping pitches, all only 20 minutes travel away from our two water sport centers in Eastbourne and the Cuckmere Valley, why not visit all our sites as a part of a land and water based residential?
Scroll down to view some example packages, or send us an inquiry using the link below to find out more about this exiting new location and its offers for your group.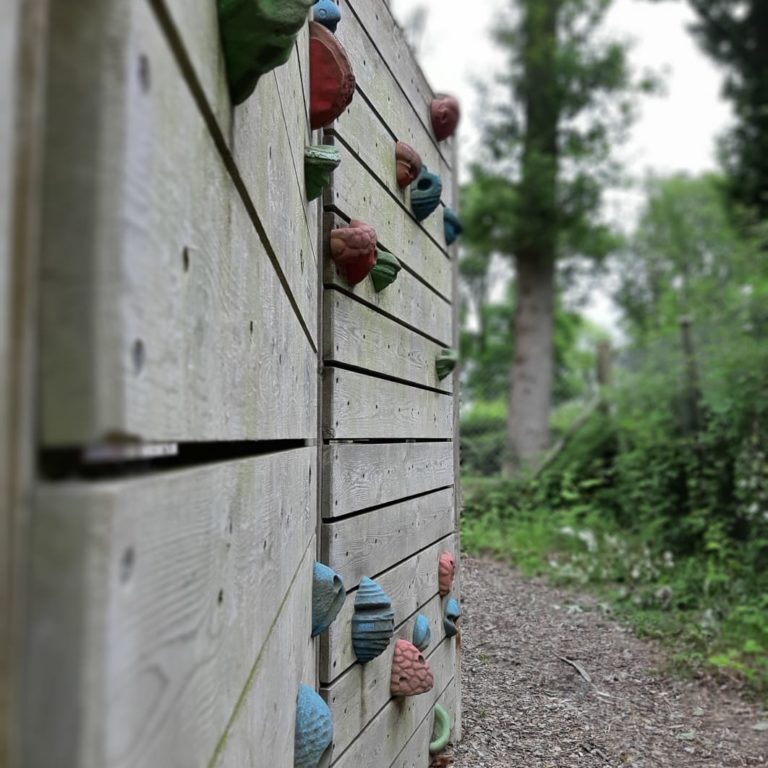 Climbing, Archery, Bush craft, Fire lighting and more!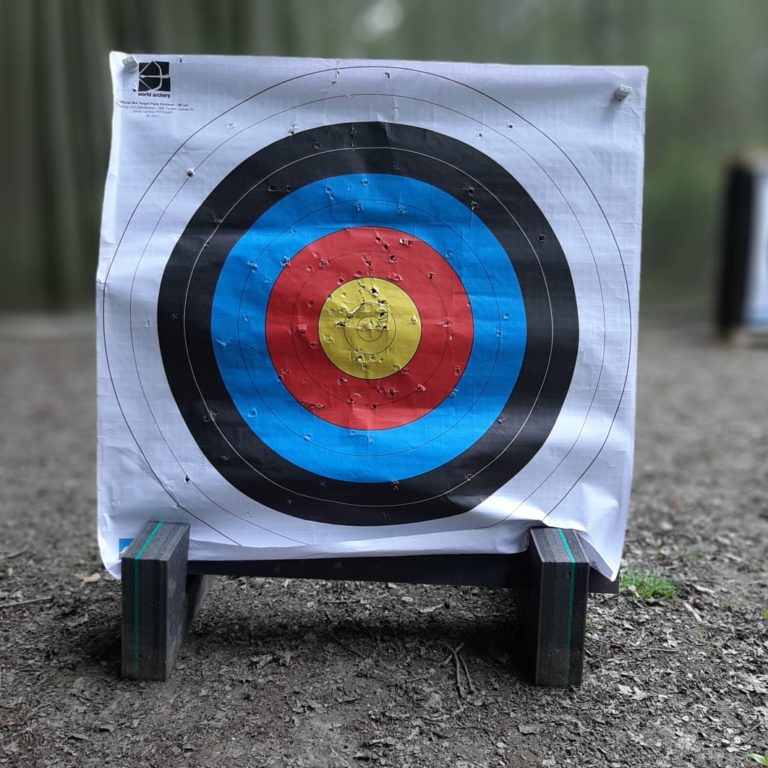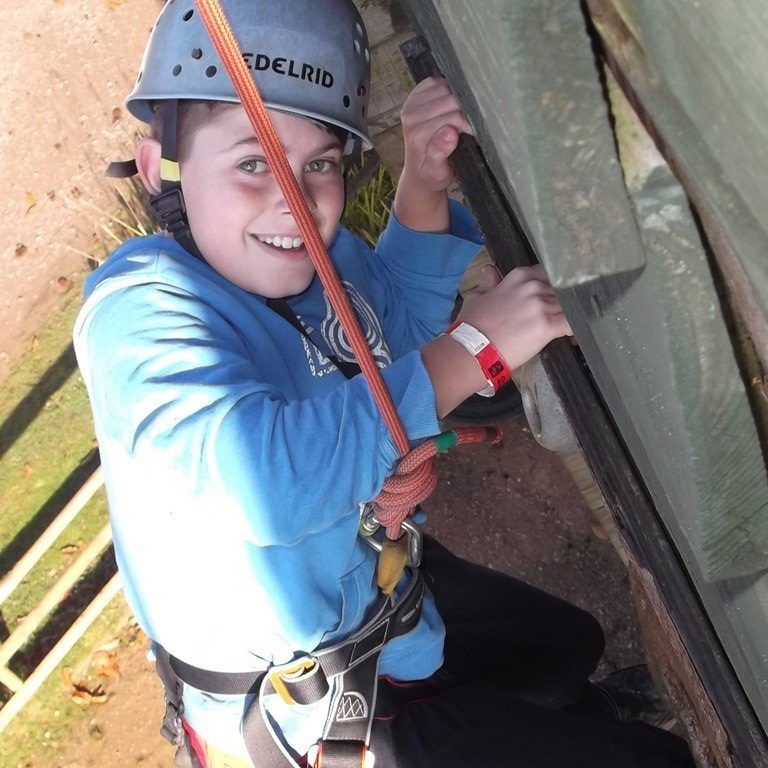 Camping or bunk house accomodation
Keep the kids busy in the holidays with Bushy Wood Adventure Days
Join in on the fun with our Bushy wood adventure days. These days are aimed at 8 -14 year old's and are a great day out for all ages. With an introduction to climbing on our climbing tower and traverse wall, target practice on our archery range, honing your skills on our air rifle range , orienteering around the site to discover hidden treasure, learn to make a fire and more.
The day is spent outside so please dress warmly with suitable footwear to get muddy, and bring a rain coat just in case!
Also, bring a packed lunch and some pennies for the tuck shop.
0930-1600
10th 17th April
29th May
24th 31st July
7th 14th 21st 28th August
Cost: £41pp
Archery and Climbing Parties
Celebrating a birthday? choose from 1.5 or 3 hour parties to include a choice of climbing or archery, or go for the longer session and have a go at both!
1.5 hour taster in either climbing or Archery- £120 for up to 12 children
3 hour taster session in both climbing and archery £240 for up to 12 children.
Bringing a corporate, school,college or youth group?
On the A22 near Hailsham and offers camping within a beautifully managed woodland with full facilities including fire sites on each campsite area, modern toilets with hot showers, bunkhouses and catering facilities for your group, only 20 minutes from either centre, Bushy Wood has everything you would expect from a camp site. Stay in scout huts or sleep under canvas, tuck shop and catering facilities. Onsite activities including archery Climbing, orienteering, fire craft and den building. We can create land based and water based packages from one day visits to a whole week of activity for your group using Bushy wood as the perfect base.
Group activity ideas on and offsite with Buzz Active
Choose the sports package of your choice and add to your woodland experience – this is a great option for school and youth club trips, corporate outings and children's parties. Minimum group number is 6, for large groups please get in touch to discuss options.
Examples of mixed activity outings:
Bushy Wood (suitable for ages 6-16)
option 1
A day in the forest to include a session of Archery and a session on the climbing tower and traverse wall.
10-1500 aprox.
Get in touch for a quote
Option 2
A day in the forest completing team tasks, navigating around an orienteering course, building dens and lighting fires.
10-1500 approx.
Option 3
mix and match to form your own tailored day, choose from climbing, archery, orienteering and team games, den building and fire lighting.
Get in touch for a quote
Cuckmere activity (Suitable for ages 6 and up)
option 1
A morning of canoeing on the meanders and a trip round the orienteering course in the afternoon, a perfect day for beginners!
10-1500 approx.
Option 2
a morning of kayaking, canoeing or stand up paddle boarding and an afternoon of raft building activities on the meanders at our beautiful Cuckmere location.
10-1500 approx.
option 3
a morning of kayaking, canoeing  and an afternoon of stand up paddle boarding including the Giant paddle boards on the meanders at our beautiful Cuckmere location.
10-1500 approx.
Get in touch for a quote
Eastbourne activity (suitable for 6 and up)
A day of sailing and windsurfing at our Eastbourne center. Have a great day on the water learning sail sports on the sea, or our training lake.
Get in touch for a quote
We work in collaboration with Bushy Wood Activity centre and camp site. Our sports and activities are provided by qualified Buzz Active staff. All accommodation and associated facilities are provided by Bushy wood to build a package tailored to your needs. Clients booking will be invoiced once by Buzz Active whom pay the site for all accommodations and related services booked. We keep it simple for you and invoice you once for everything paying the site on your behalf. If you would require separated invoicing do please ask at the time of booking.
Form your own residential based from Bushy wood. Self sufficient groups are welcome to book any time using camping pitches or booking out the bunk houses. transport between sites to create a great residential experience with land and water based activity. Catered options are also available.
Got some questions? Then please call
01323 419289